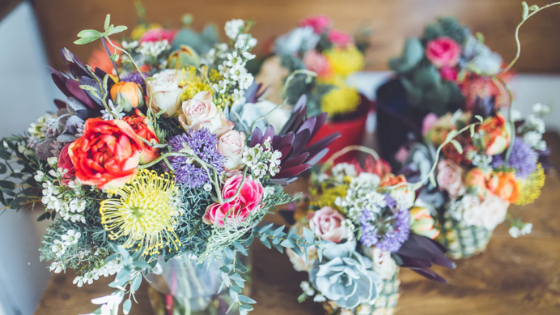 Use these 3 unique tips for giving your apartment a spring refresh — on a budget!
3 Tips for Saving Money on Spring Decorations
Head to the thrift shop.
Local thrift shops are gold mines of unwanted decorations!
Often, thrift stores will even create featured sales racks of seasonal decorations and goodies. Keeping in mind that you won't be leaving these decorations up all year, have fun with it! Choose things you might not otherwise buy at full price, and get creative if you see something that just needs a little TLC.
Take a cue from Mother Nature.
The great outdoors is a great place to get fresh spring inspiration for your apartment décor!
Head on a nature walk and collect a modest amount of leaves, branches, ferns, wildflowers, or moss. At home, arrange your findings in a pleasing way. If you get stumped on how to get started, there are plenty of great examples online. Zero spending will help you and the environment!
Get crafty.
Lastly, let your artistic side shine with some DIY craft projects that will be fun to make and decorate with. Here are some great options:
Dyed hard-boiled eggs in a bowl
Painted popsicle stick picture frames with pictures of your loved ones
Homemade spring-themed magnets out of painted rocks
Spring-decorated sugar cookies, nicely laid out on a platter
If you decide you're looking for new Sherman Oaks apartments to tour, we can help! Call our office today to find out what floor plans are available.