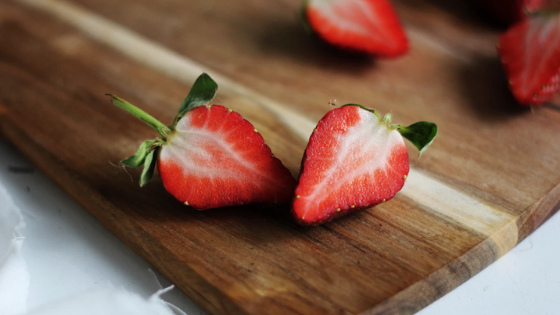 Strawberries are officially in season, and the residents of our Sherman Oaks, CA apartments have begun to come up with creative ways to incorporate this juicy fruit into their every meal. If you want to liven up your summer menu, we've got some ideas that'll take you all the way from breakfast to dessert!
Mini Strawberry Breakfast Cake
Skip the smoothie and go for a breakfast cake that makes a perfect pairing to a cup of coffee. If your mornings tend to be chaotic experiences that are characterized by a lot of rushing around the house, make this cake ahead of time so you can sneak in some bites on your drive to work. Try the recipe!
Strawberry Ceviche
Fresh fish and this fruity combination will create a memorable dish for lunchtime! Make it the night before and stick it in the fridge so it's ready to grab when you head out the door in the morning. It also works perfectly well with saltine crackers. Try the recipe!
Strawberry Basil Chicken
With this mouth-watering dinner option, strawberries come to life with sweet balsamic dressing! Combine just a few ingredients to create a tasty entree that pays homage to this season's favorite fruit. Even better? This is ready in just a few minutes, making it awesome for after-work meals during the week. Try the recipe!
Strawberry Shortbread Dessert
Complicated desserts have no business being in your kitchen when you've got fun summer things to do. Fortunately, this dessert essentially makes itself in the freezer after you combine a few sweet ingredients and it easily becomes a summertime favorite. Try the recipe!
Strawberry Daiquiri
Just toss some fresh and frozen strawberries into a blender, then top them with a little simple syrup, rum, and lime juice. Blend it all together and pour your concoction into a glass. This is the perfect Sunday afternoon treat on a hot summer day. Try the recipe!
When you have a beautiful kitchen that's fun to cook in, it's much easier to create healthy dishes that inspire summer fun. If you're on the hunt for an apartment, come see the kitchens we offer in our Chase Knolls Garden Apartments!