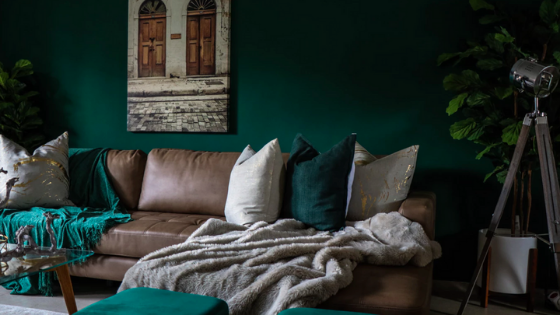 When searching for your perfect apartment, it's important to find one that matches your aesthetic and style or one that can be adapted with the right accessories. Luckily, apartments in Sherman Oaks often have a true retro style and architecture, so all you need are a few key elements to get the complete look.
Funky or Sleek?
It's up to you! While retro-style decorating often has a fun, lively feel to it, utilizing wild designs and bright colors, the term also embraces the midcentury modern era that features monochromatic color palettes with pops of color and straight, clean-lined furniture. Bring a retro-style vibe into your apartment with some of these common design elements.
Furniture
Look for a sleek, elongated sofa in a muted color that can be accented with bright throw pillows for a dash of color. Individual seating tends toward abstract, curvy pieces that have boldly designed ottomans, which can be tucked out of the way when not in use. You can't go wrong with Lucite and chrome barstools for a clean, vintage-modern look.
Color Palette
Adding color to your decor is one of the easiest and least intrusive ways to give a room a retro feel. For a more midcentury modern nod, opt for muted organic colors like mustard yellow and avocado green and patterns featuring black, brown, white or red. For a funkier pop-art approach reminiscent of the '60s, don't be afraid to accessorize with paisley prints, cheerful checks, and tie-dyed fabrics.
Textures
The juxtaposition of texture is a hallmark of vintage retro styling. Think smooth plastic furniture paired with shag throw rugs, crushed velvet with soft vinyl and corduroy against cool chrome. When it comes to retro styling, more is more when mixing and matching textures.
Accents
Depending on the retro era you are aiming for, there's no limit to your decorating options, though it's usually best to stick with one style or decade. For example, in a hippy-inspired '60s retro apartment, door beads, fuzzy throw rugs, bright floor pillows, and scoop chairs will fit right in. For a more midcentury modern style, minimalism is key — except for art and sculpture. The more minimal and unfussy your furniture and color palette, the wilder you can get with bold, unusual and brightly colored abstract pieces.
If you love charming vintage-style architecture and a midcentury modern vibe, you'll love the Chase Knolls Garden Apartments. Give our office a call to find the perfect floor plan today!