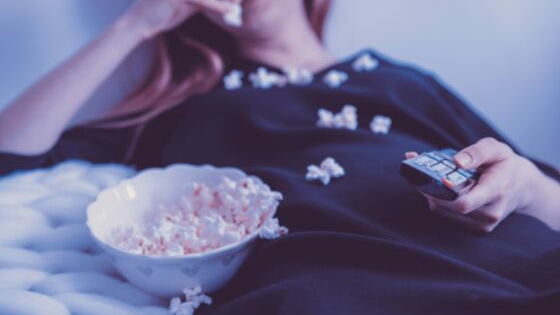 A home movie night can be every bit as satisfying as a night out at the theater. It may even be more fun when you have the freedom to talk throughout the film, pause when you have questions and eat and drink whatever you want. To save yourself some cash while still experiencing something unique, there are a few ways that you can dress up your occasion to make it just a little more memorable.
Explore the Genres
Sherman Oaks apartments may not be in LA proper, but you've likely already been exposed to the industry more than once. Having a movie night with your friends gives you a chance to watch a variety of films from different genres so you can discover new gems and old favorites If you want to let your guests' passion be your guide, establish a routine movie night where a different person gets to choose every time. If you're having a one-off movie night with lots of people, select five to seven options and let people vote so no one feels left out.
Take the Food Up a Notch
There's nothing wrong with pizza and a movie, but why not get a little more ambitious? If you're not paying for overpriced tickets and popcorn, then you can afford to make lamb meatballs, calzones, and chocolate lava cake. Or have guests chip in for gourmet take-out. After everyone's done with the main course, try making popcorn on the stovetop rather than in the microwave. You'll skip all those additives without missing the taste.
Think About Seating
Not everyone wants to squeeze in on the couch, so consider putting down blankets and pillows on the floor to help people feel comfortable enough to stretch out. (Just make sure to vacuum first!) To give the place just a tad more ambiance, you can light some candles or even tack up movie posters around your apartment.
The apartments in Sherman Oaks, CA are made to be used by you and your favorite people. If you want more space to entertain, Chase Knolls Apartments may just be exactly what you're looking for. Call us today to find out more about our available units, and why our amenities set us apart.