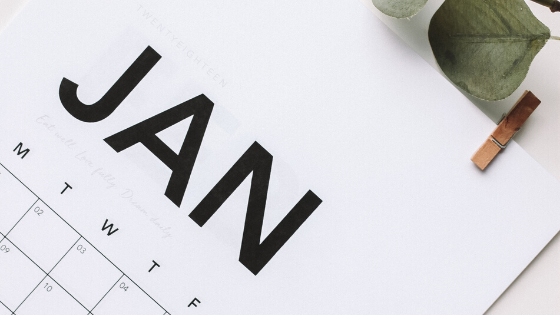 Keeping your New Year's resolutions can be much easier when you set realistic goals. But in all honesty, changing old habits and developing new ones is not an easy chore. Some common reasons for not keeping a New Year's resolution include creating goals in haste and/or over-committing to things that we haven't yet carved out the time or energy to complete.
And finally, it takes a resolute determination to change old ways. So while it may be easy to start a changed life activity, it is always more difficult to stay motivated with each passing day.
3 Tips for Keeping New Year's Resolutions
Set Your Goals and Make a Plan
Without a clear path to your goals and without a clear idea of what you want to achieve in the new year, chances are you will fall short of any meaningful accomplishments. For this reason, make a plan to get started on your new goal, a plan to stay motivated, and a plan for what to do if you get off track. Write it all down on paper, including friends, family, and community groups that can help keep you motivated.
Keep Track of Your Progress
For each small success and each big achievement, create some way to keep track and to reward yourself for a job well done. For instance, if you want to lose 30 pounds by summer, you should be focused on losing 5 pounds each month. Journal your progress, use a fitness tracker, or enlist the help of a calorie counter so you can see where you've been and how well you are progressing. A good reward for reaching your milestone may be buying a new outfit in a smaller size.
Be Prepared for the Emotional Journey
Any life change will come with some emotions. You may feel as if you want to give up, defeated, tired of trying, or disappointed. The last thing you want to do is to beat yourself up if you get off track. The best thing you can do is to get back in action as soon as possible. Experts agree that it takes at least 21 days of new behavior to change old patterns. When you get off track, instead of making excuses, simply give yourself permission to take the 24 hours off – then get back to it the next day.
Our staff at Chase Knolls apartment homes in Sherman Oaks, CA hopes that you will reach all your goals in the coming year. Enjoy your retro-style home, designated a cultural-historical monument, situated within a 14-acre community that features has walking paths and courtyard gardens.